GroLab is a versatile and powerful grow controller, providing the tools to fully monitor, control, analyse and automate all the aspects of any agricultural grow.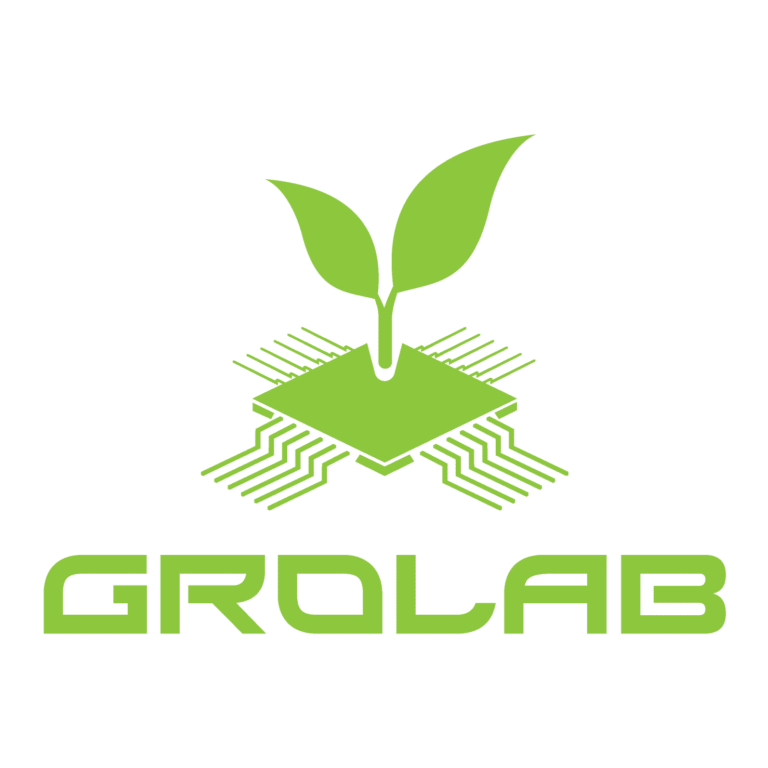 What is GroLab?
GroLab can handle a wide variety of operations, including:
Lighting
Climate control
Irrigation
Nutrients dosing
pH correction
Tank management, and
Security (like floods, droughts, smoke and motion detection).
The modular architecture ensures the capability to work with any environment regardless of size, type, growing medium or growing system. The system is fully configurable through easy-to-use software (currently only supporting Windows 7 and up) and even includes remote control, notifications, IP camera support and analysis tools. One of the main goals is to be a system that can be used by any kind of grower in any kind of grow.
How does GroLab Work?
GroLab is a modular system composed of distinct modules: GroNode, PowerBot, TankBot and SoilBot. Each module has its own capabilities, which can be combined to fulfill the requirements of any grower.
GroNode is the core and controls the other modules. A single GroNode supports up to 4 PowerBots, 4 TankBots and 4 SoilBots. GroNode analyses all the data from the sensors/devices on the modules and then acts or sends notifications based on the user's instructions. The instructions are configurable through the GroLab Software and stored on the GroNode.
The PowerBot is an all-in-one power supplier, capable of automating the basic elements like temperature, humidity, air flow, lighting and irrigation.
The TankBot is a tank management controller, controlling irrigation, nutrients dosing, pH correction and other tank management tasks.
The SoilBot monitors the plant's substrate regardless of whether it is soil, rockwool, coco coir or a recurrent dipping of roots in water.
Growers are free to choose which GroLab modules to acquire, with the option of expanding the system at any time in the future.
Connectivity between modules
The GroNode is the system's core unit that communicates with all the other modules through a wireless network.
The distance between the GroNode and other modules should be considered when placing GroLab in a growing environment. Do not exceed 100 meters in an outdoor environment and 25 meters in an indoor environment.

Always check connectivity when first setting up. Place the modules close to the GroNode and turn them on. Keep checking module connectivity with the GroLab Software while moving modules away from the GroNode. This way you can discover the maximum distance for GroLab modules in your growing environment.
You can plug the GroNode's Ethernet cable directly to your PC or other access point. However, it is not required to constantly have the GroNode's Ethernet cable plugged in, but it is required to access the system to perform operations like configuration, monitor and analysis.
A Wi-Fi repeater with an Ethernet port is a great way to extend the reach of your network. Configure the repeater and place it close to the GroNode.
Installing GroLab for grow automation
GroLab was designed to be a plug-n-grow system.
You only need to open the package containing the GroLab modules, choose the preferred location to place them, plug in the power supply cables, antennas and the desired sensors/devices into the GroLab modules. Plug the Ethernet cable into the GroNode and connect it to a router, PC or other access point. Install GroLab software on your PC and get going.
What is the setup time?
The installation and configuration times depend on the number of GroLab modules and desired sensors/devices to plugged into the modules. However, using the GroLab Starter Kit as reference, the approximate setup times are 20 minutes to install and 30 minutes to configure. Therefore, setup takes less than 1 hour to fully install and configure the GroLab Starter Kit.
Do you provide support?
GroLab is specifically designed to be easy and intuitive in its installation and usage. However, we know that every grower is different and that's why we offer a wide variety of video tutorials, manuals and other support materials for free. We also have a specialised support team that will gladly help. Do not hesitate to contact us via one of the following e-mail addresses:
[email protected]
[email protected]
Our team assists each user in a completely individualised way, offering help in all aspects of GroLab. We also offer assistance through GroPedia.com, our anonymous social network where users can share their experience with our system.
Kits
A GroLab Kit is a product that contains GroLab modules. The kits provide an easy way to get started with GroLab.
There are 5 distinct GroLab Kits:

Note that GroLab Kits are our suggested module combinations. However, you are free to acquire the modules separately at any time.
Third party devices
GroNode, the core unit of GroLab system, is a powerful computer that is capable of continuously executing hundreds of instructions on its own. Therefore, it is not required to have other third-party devices to keep GroLab working. However, to configure or perform detailed analysis it is required to have a PC with GroLab Software installed. The user can close the software and shutdown the PC after performing the configuration or the desired analysis. Everything will keep working the same way, 24 hours a day.
GroLab is a versatile grow controller designed to not force the user to follow a fixed path or to use specific equipment. Therefore, we guarantee full support for 230V/120V devices used in conjunction with the PowerBot and full support for 12V/2A devices used in conjunction with the TankBot, regardless of the manufacturer.
The TankBot is fully compatible with any kind of switch sensor and supports any kind of pH and EC probe that uses a BNC connection.